SKU: MAY3071
Regular price
$89.99
Sale price
$79.99
Unit price
per
Sale
Sold out
or 4 interest-free payments of $20.00 with
Same-Working Day Dispatch
Order by 1PM
Gift Wrapping Available
Leave the wrapping to us
In CATAN, formerly known as The Settlers of Catan, players aim to establish their dominance on the island of Catan through the construction of settlements, cities, and roads. The game operates on the roll of dice, which dictate the island's resource production during each turn. To build structures, players expend resources like sheep, wheat, wood, brick, and ore, represented by resource cards. Each type of land, except for the barren desert, yields a specific resource: hills produce brick, forests provide wood, mountains yield ore, fields generate wheat, and pastures produce sheep.

The setup involves the random placement of large hexagonal tiles, each displaying a resource or the desert, in a honeycomb pattern, surrounded by water tiles, some of which contain exchange ports. Number disks, corresponding to die rolls (using two 6-sided dice), are placed on each resource tile. Each player receives two settlements (resembling houses) and roads (resembling sticks), which they place at the intersections and borders of the resource tiles. Players collect resource cards based on the hex tiles adjacent to their last-placed houses. A robber pawn is positioned on the desert tile.

A turn encompasses potential actions such as playing a development card, rolling the dice, acquiring resource cards based on roll results and house positions (or upgraded cities resembling hotels), exchanging resource cards for improvements, trading cards at a port, and trading resource cards with other players. Rolling a 7 prompts the active player to move the robber to a different hex tile, enabling the theft of resource cards from players with structures adjacent to that tile.

Points are earned by constructing settlements and cities, achieving the longest road and the largest army (via certain development cards), and obtaining specific development cards that grant victory points. When a player amasses 10 points (some of which can be concealed), they declare their total and claim victory.

CATAN has received numerous awards and stands as one of the most popular games in recent history, appealing to both experienced gamers and newcomers to the hobby.

Shipping and returns

Our flat rate within the majority of Australia is $9.95 each order for standard courier or Australia Post delivery, but free for orders over $125. 

Gift wrapping is available although that may not be possible for some large items and we will let you know promptly if that is the case. Our Checkout process notifies choices during purchasing. Just let us know what message you wish it to have.

Returns


We understand you may change your mind! If your order has been dispatched, we will arrange a refund or exchange for you, as long as the products are returned:

Unused, unopened, undamaged and in original condition and packaging
In a saleable condition upon return
Returned within 30 days of delivery
View full details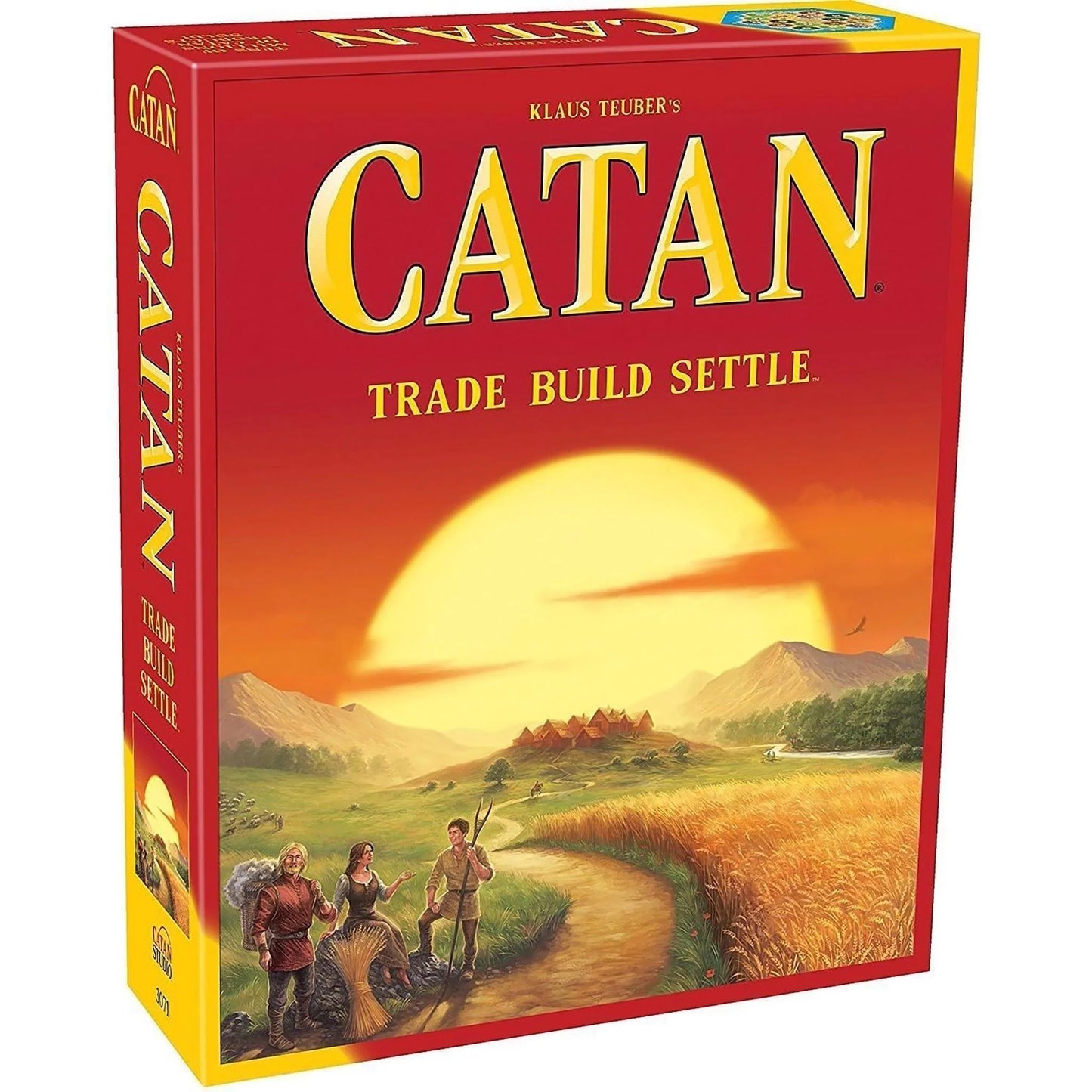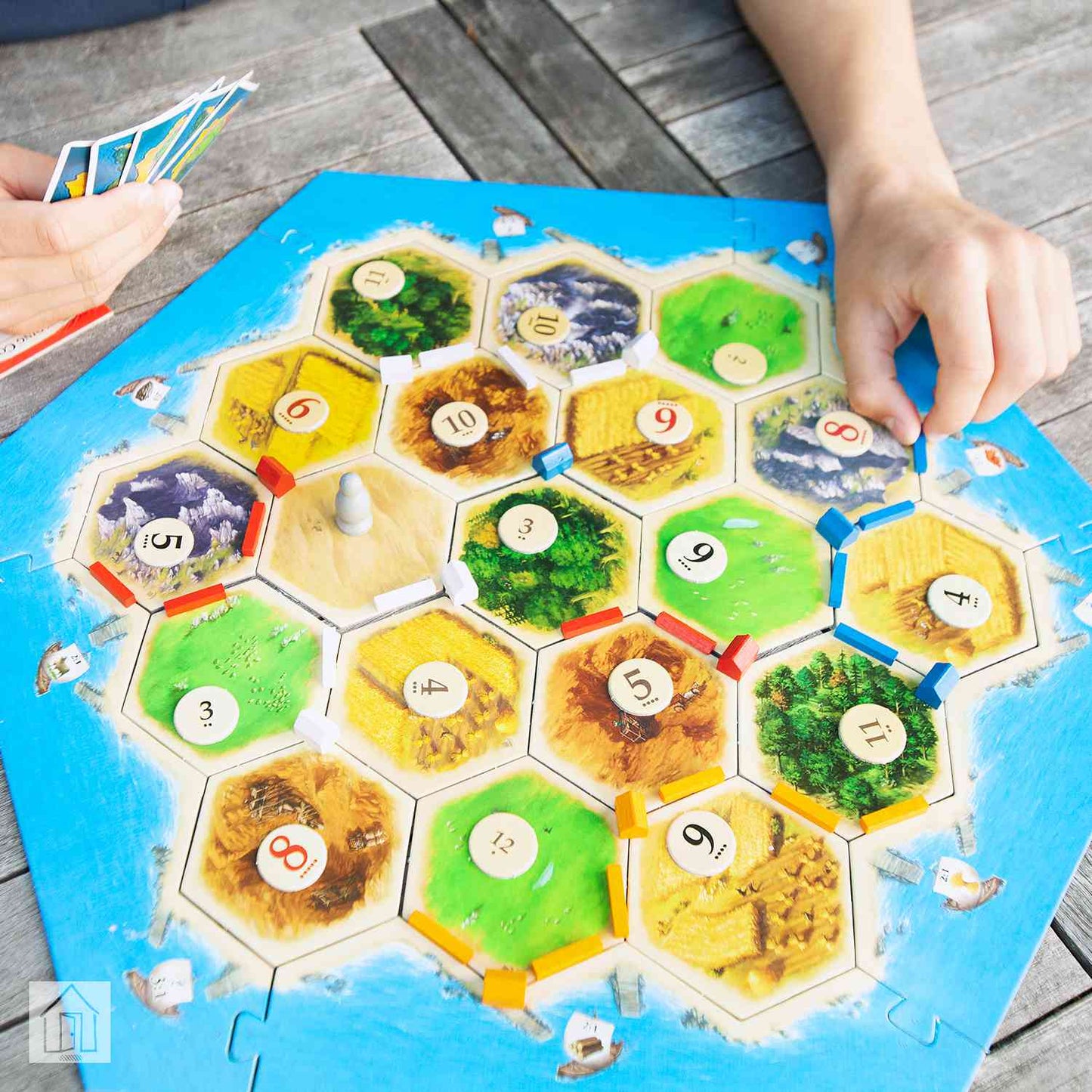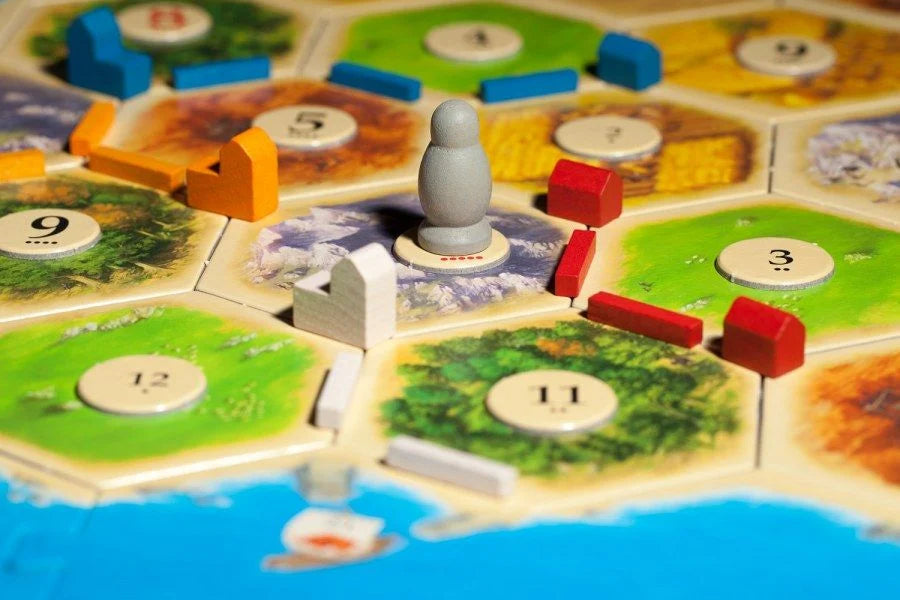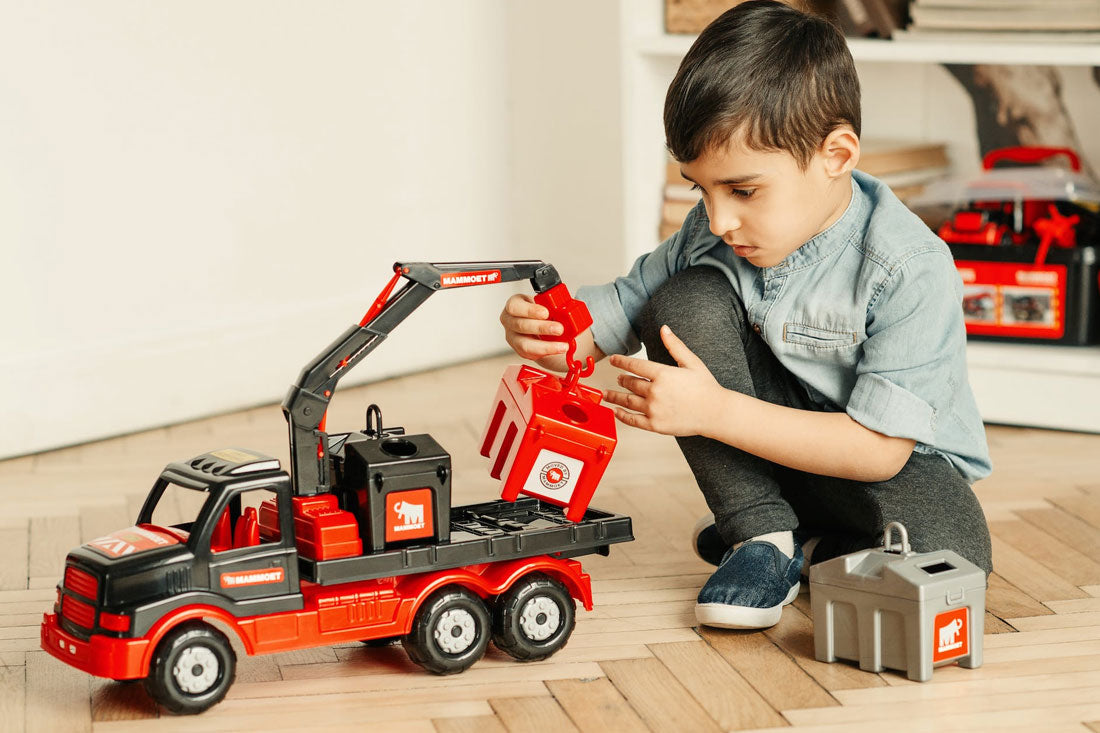 GIFT WRAPPING AVAILABLE
Running short of time? Leave the wrapping to us! Add an extra touch of delight to your presents and experience the joy of hassle-free gifting with our beautiful gift wrapping service.
Leave the wrapping to us